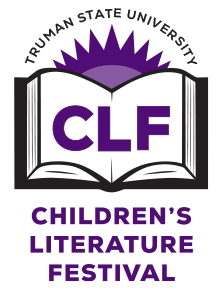 Registration is not active at this time.
The Children's Literature Festival is targeted to 4th, 5th, and 6th graders in the Northeast Missouri region. 
Schools will need to determine whether a morning or an afternoon session will work best for the transportation needs of the students. Morning sessions run from 9 am – 11 am and afternoon sessions run from 12:15 – 2:15 p.m.
To register, Schools (including home-schooling groups) must complete this registration form when available.
Each class of students will be assigned three author sessions to attend. The festival committee determines these session assignments based on student reading level and interest while keeping in mind the room occupancy constraints in the Student Union.
The committee will send out session assignments as quickly as possible after all schools have registered allowing the teachers to prepare the students for the authors that they will see.

Questions about the festival can be directed to clf@truman.edu